Review: The Photographer's Toning Book: The Definitive Guide, by Tim Rudman (Amphoto, New York, 2003)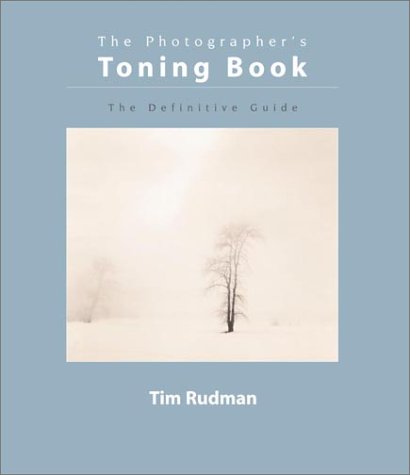 This is one of the best organized and most informative technical books on photography I have ever read. I thought I knew quite a bit about toning, but there were more than a few things for me to learn from Tim Rudman. For instance, I didn't know about a two-step bleach and tone selenium sulfide toner, or about the variety of effects that can be had from different types of bleach used before toning.
Tim Rudman's explanations are the epitome of clarity, and the book is full of gorgeous illustrations that demonstrate the multiplicity of possibilities. There are chapters on sepia, polysulfide, selenium, gold, iron, copper, Manotone, tea and coffee, selective toning, multiple toning, dye toning, negatives, print finishing, archival permanence, and a complete toner formulary.
An indispensible reference, this book is highly recommended.